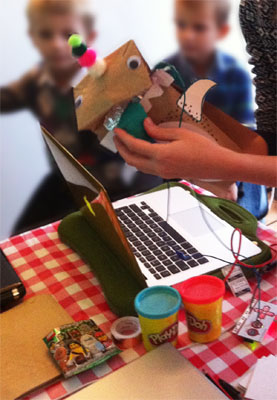 Come and learn how to create your very own interactive hand puppet which tells you a story using Scratch and MaKey MaKey!
In this workshop you'll learn to write a short story which will then be animated in Scratch. We will turn characters into interactive puppets which can be connected to the computer using a MaKey MaKey, enabling them to tell your tale!
We'll start from the basics, teaching you how to design and draw your own background, character and objects within the animation, how to use a MaKey MaKey and how to make an interactive puppet using conductive materials which you will take home with you at the end. As we will be using Scratch online, you will be be able to carry on with your work at home if you want to build on it.
Location:
Furtherfield Commons
Finsbury Park
London
N4 2PF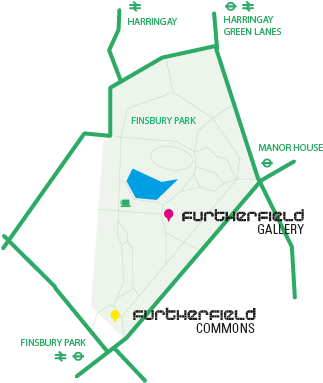 Each workshop ticket is for one child. Parents and guardians accompanying children are welcome to stay during the workshop.
In this workshop you will learn:
How to draw your own characters and animate them.
How to control characters using arrow keys and then with the MaKey MaKey.
How to make an interactive puppet using conductive materials
Story writing and character development.
How to upload your piece of work online
To attend this workshop you will need:
Please bring your own laptop for the workshop. We will be using the online browser based version of Scratch so do not worry about installing anything before the workshop.
Bookings
Bookings are closed for this event.