Codasign is running 2 workshops during WIRED Next Generation, an event for young people aged 12 to 18.

How to…
Make fruit and plants into musical instruments
Banana piano? Trumpeting tulips? Explore how everyday objects can be transformed into musical instruments with the help of a MaKey MaKey.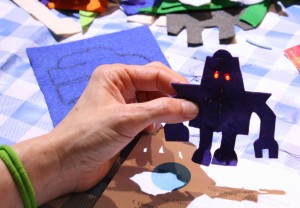 How to…
Make your own wearable robot
Come sew a circuit! Make your own wearable robot with light-up LED eyes without touching a soldering iron, but instead using a needle and conductive thread.
Both workshops are included in the general ticket price.