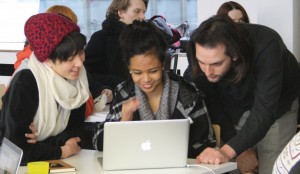 This beginners workshop teaches 13 – 17 year olds to learn how to code in the programming language Python. Participants will be introduced to programming with Python and how to use it to create a game inspired by the  SEFT-1 Abandoned Railways Exploration Probe Modern Ruins 1:220 commissioned by The Arts Catalyst and presented in partnership with Furtherfield. We will cover the basics of computer programming and create  a text-based adventure game.
Please bring a laptop with you which has the Python 3 already installed. The installer is available from the Python website.
For more about the exhibition SEFT-1 Abandoned Railways Exploration Probe – Modern Ruins 1:220 see www.artscatalyst.org
Location:
Furtherfield Commons
Finsbury Park
London
N4 2PF
Bookings
Bookings are closed for this event.