This workshop is over 3 evenings – 3, 4, 5 November – from 7pm to 9:30pm.
Learn how to blink an LED, play a tune, and control a motor all using an Arduino. In this workshop you'll learn the basics of working with Arduino so you can start using it in your own projects!
In this workshop you will learn:
Basics of making an electrical circuit.
Basic coding (but better to take our Beginning Processing Workshop if you'd like to learn more coding).
Working with components like LEDs, switches, piezos, motors, light sensors.
Digital in and out, analogue in and out, and serial communication with an Arduino board.
To attend this workshop you will need:
Since the workshop is at SPACE, all materials will be provided.
You may bring your own computer with the latest Arduino development environment already installed, but computers will also be available to use.
All kit used during the workshop will be provided, if you'd like to keep the kit to take home, you may be able to purchase it with your workshop ticket.
Workshop Instructor: Pollie Barden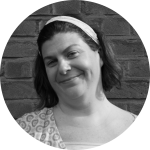 Pollie is an artist, technologist, and game designer. She has run her games in festivals and presented her art in galleries and museums all over the globe. She worked with the Institute of Play for their Quest to Learn (Gaming) School and MobileQuest summer camps. She co-founded and co-designed snagu, photo scavenger hunt game, that was a 2006 mtvU Digital Incubator Award winner. For nine years, Pollie has been engaging people with disabilities, teens and older people with technology with an aim to increase the opportunities to be involved in the open source community building with both software and hardware. She has a masters from the Interactive Telecommunications Program at NYU and she is currently pursuing a PhD in Media and Arts Technology at Queen Mary University of London, where her focus in on using gameplay and telematic technology to connect people across distance spaces.
Bookings
Bookings are closed for this event.