This summer we ran a summer school with SPACE and the Foundation for FutureLondon with groups of students from the neighbouring Olympic boroughs transitioning from primary to secondary school. Whalebone Films made the below absolutely wonderful film documenting the summer school.
School's (Not Quite) Out For Summer. SPACE in partnership with Foundation for FutureLondon. from Whalebone Films on Vimeo.
We started in the White Building where the students used kit consisting of a Raspberry Pi connected to a touch screen, GPS, and temperature/humidity sensor.
In groups, they took the kit out into the Queen Elizabeth Olympic Park, armed with a clipboard (and sometimes rain ponchos to deal with the British Summer) tasked with choosing four locations of interest. They then noted the GPS coordinates along with the temperature and humidity at that location. They also answered questions that captured data that is harder for a computer to measure, but much easier for a human like how that location made them feel, what could they hear, and so on.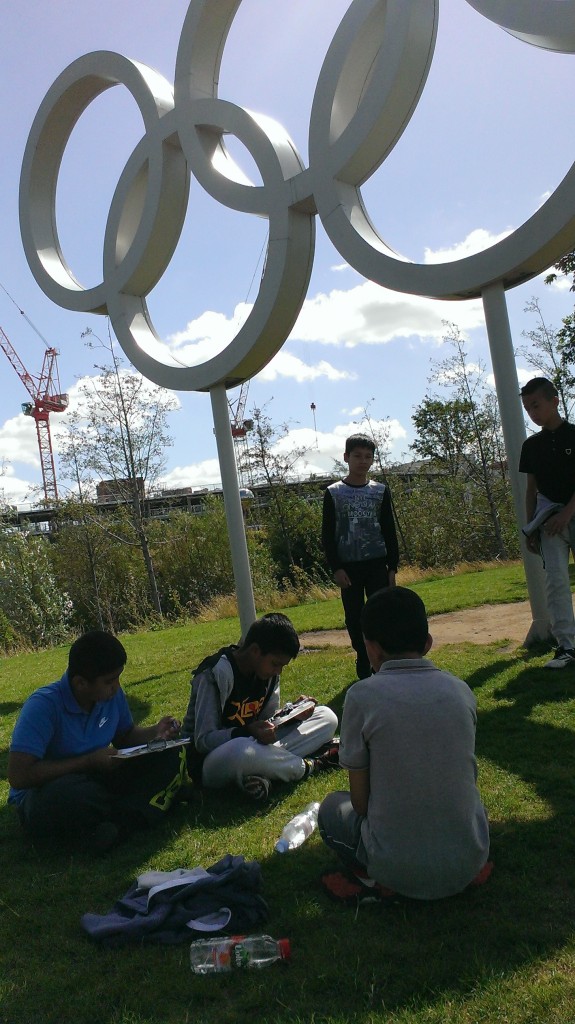 Back in the White Building the students collated their data to identify patterns that they wanted to visualise. They were shown examples of Stefanie Posavec's work to provide inspiration on how data can be used to create art. They then created their own data visualisation drawings and sculptures.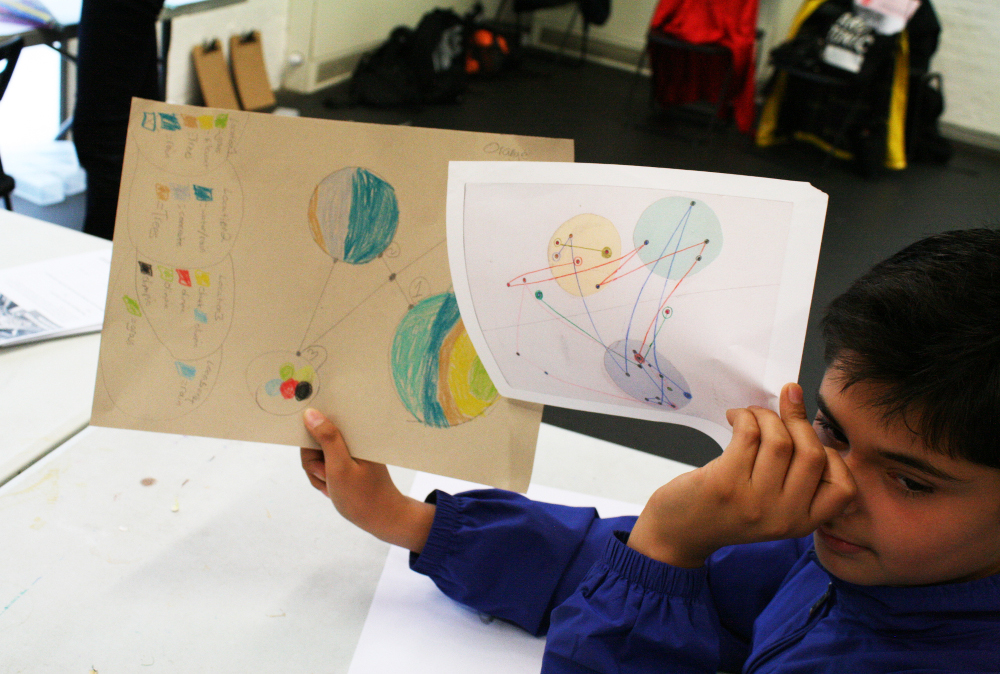 Stefanie gathered the collected by groups over the summer to create a new artwork for the East London Canvas located in the park titled art.park.data. The piece stretches 32.5m and shows data captured by all the Data Explorers. You can visit the work through 16 November.