This week begins one of the creative highlights of the year with the London Design Festival kicking off on Saturday!
We are running an array of events during this period with workshops and creative technology drop-in demos at SPACE in Hackney, Watermans Art Centre in Brentford, the V&A and Tate Britain.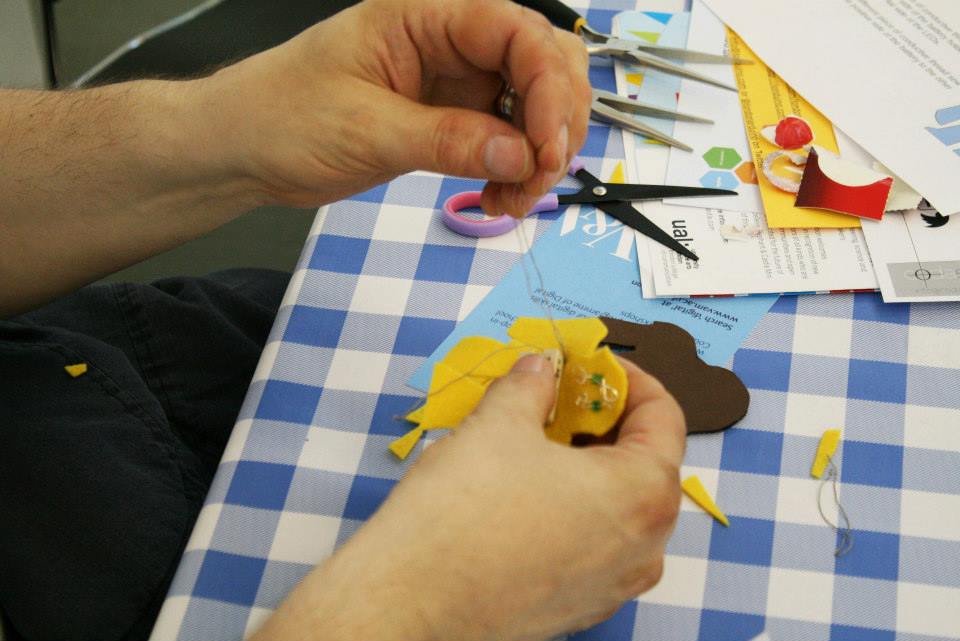 This Saturday at SPACE we will be running a drop in children's workshop from 11am – 4pm making light-up robot badges! We had such an awesome time running this workshop for the Elephant and Castle Mini Maker Faire that we just had to do it agin. Excitingly we have a new robot design. Just drop by to check it out, more details here.
We are also taking part in the Watermans Be Part of the Art Weekend this Saturday and Sunday, teaching people to make soft circuit accessories, very similar to those created in our workshop at Kensington Royal Palace earlier this year, and demonstrating what you can do with a MaKey MaKey! For more information and timings please go to the Watermans website
Next week we again have a full weekend of events. On Saturday 21st September from 12 – 5pm we will be taking in Loud Tate at Tate Britain, demonstrating interactive art which had been created in Processing, with a live Twitter feed connected to theme of the day, Pendulum, and another piece which portrays people's reflections on the work of Rose Wylie, whose work is displayed in the room that we will be situated in for the day.
The V&A's annual Digital Design Weekend, part of the London Design Festival is also happening on Saturday 21st September and Sunday 22nd September, from 10:30am – 5pm on both days, for which we will be in the main entrance of the V&A presenting creative uses with a MaKey MaKey! We are still experimenting with the final piece but it will hopefully include Bare Conductive's Electric Paint, balloons and sound.
For any questions about these events please email us at [email protected]