It's been a busy Summer so far here for us at Codasign and we thought it would be nice to give an update on what we've been up to!
Make Things Do Stuff Launch
May 30th saw the launch of Make Things Do Stuff, hosted by the Roundhouse, which consisted of an afternoon of digital workshops for young people as well as a speech from George Osborne, backing the event.
Make Things Do Stuff is an initiative by Nesta, Nominet Trust and Mozilla to help people shift from just consuming technology to actually making and building their own in a creative way. In doing this, they're working with a whole range of people to provide support and learning in order for this to happen.
We ran a drop-in MaKey MaKey workshop  where the young people could create instruments using a huge array of fruit and veg including potatoes, courgettes, mushrooms and bananas! The Chancellor was particularly keen to have a go with this himself!
Other workshops which ran included a DIY mini synth workshop by Technology Will Save Us, how to build a social video webpage by Freeformers and programming your own animal animations with the London Zoo.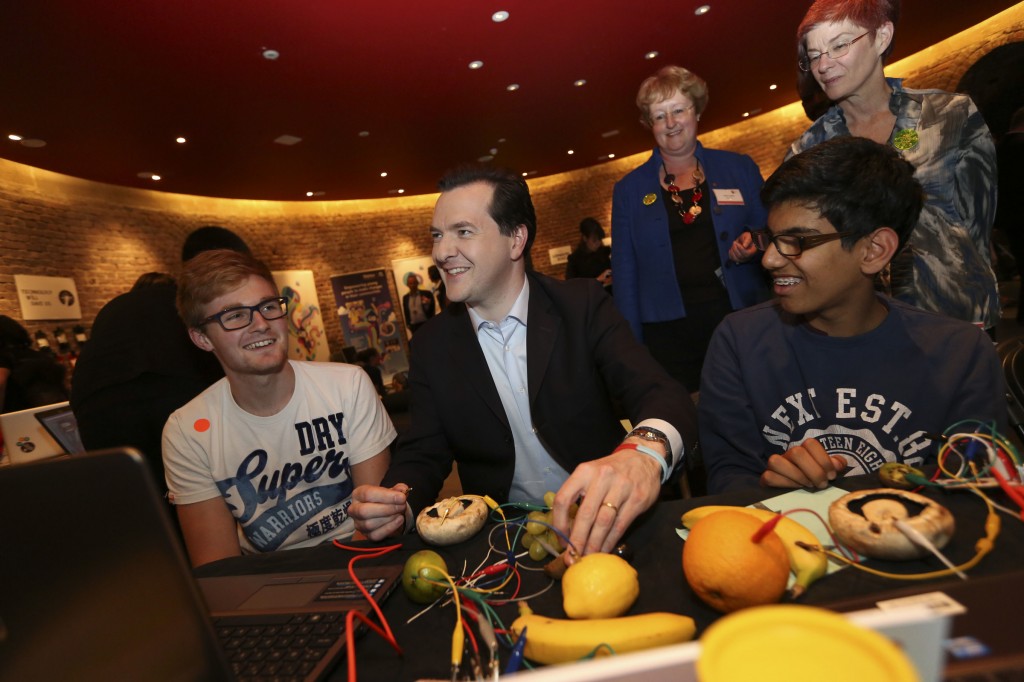 George Osborne having a go on a fruit and veg instrument!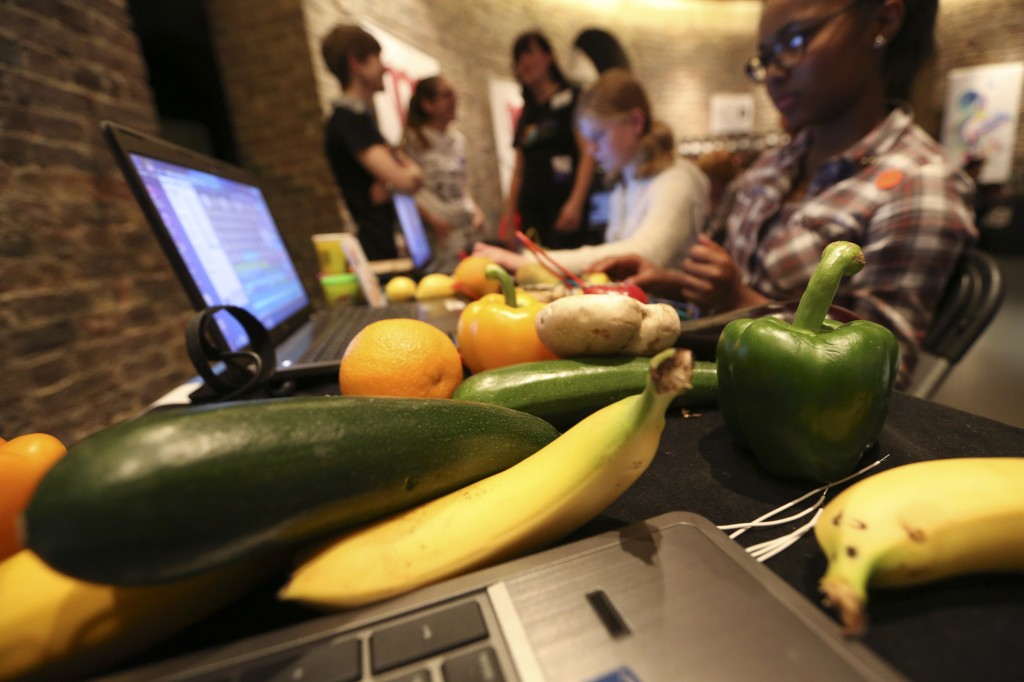 Elephant and Castle Mini Maker Faire
Last weekend was the Elephant and Castle Mini Maker Faire. We partnered with the V&A on a stand as well as running a drop-in soft circuit workshop and Scratch & MaKey MaKey, Processing and Arduino workshops. The drop-in soft circuit workshop  was popular amongst everyone, from children to grown-ups, from crafters to coders! Participants were given the task of creating their very own version of the Maker Faire robot image with light-up eyes!
The day was a huge success with so many awesome people holding stands including Caper, Bare Conductive, Berg, Kitronik, Technology Will Save Us, Triggertrap, How Do and The Restart Project.
Pollie Barden was running Firefly, a game that explores temporal memory and exploits the balance of collaboration and competition. Other projects we loved were Evan Raskob's Cross-Squark and Camille Baker's and Kate Sicchio's hacks, 'Codes of the Body' and 'Shadows and shapes of body'.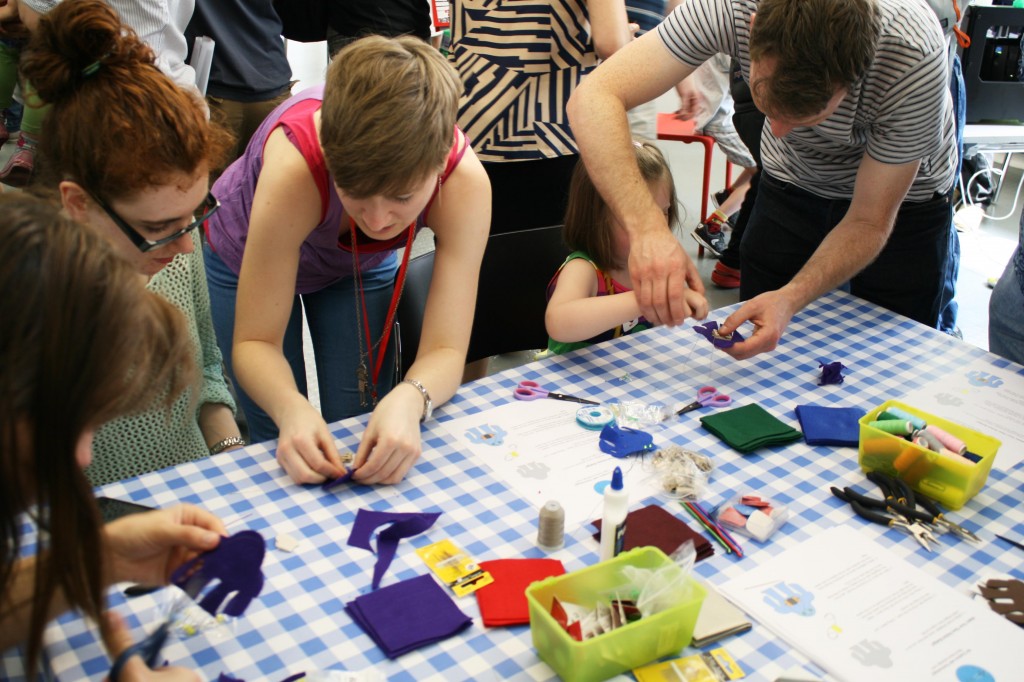 Our drop-in soft circuit workshop.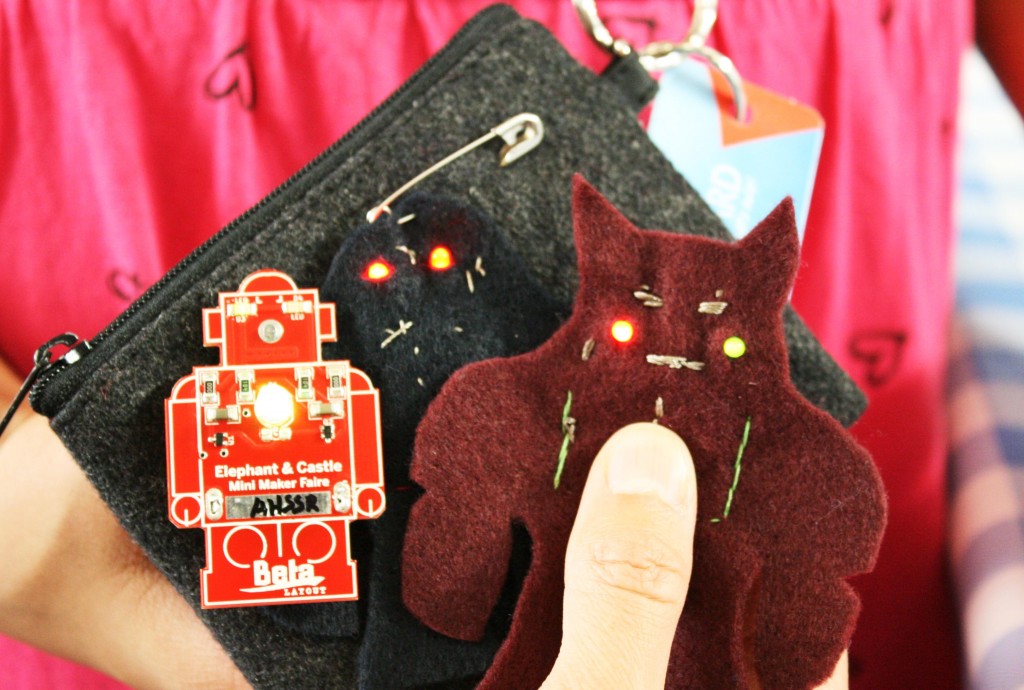 A variation of the Maker Faire robot created in our workshop.
Banana piano at our stand with the V&A.
Our Scratch & MaKey MaKey workshop.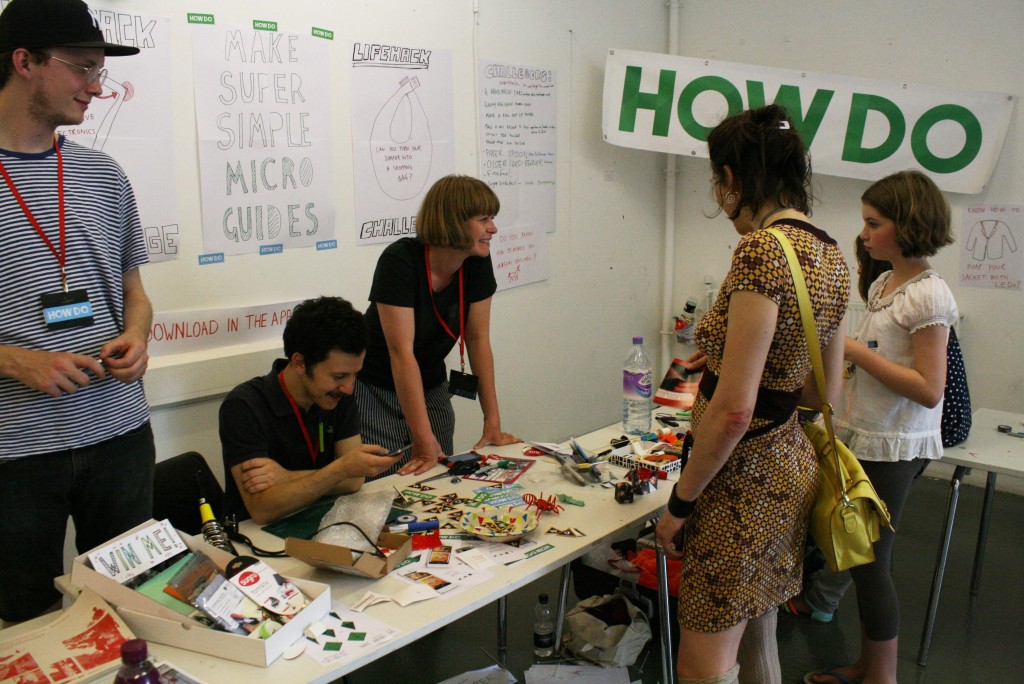 How Do's stand.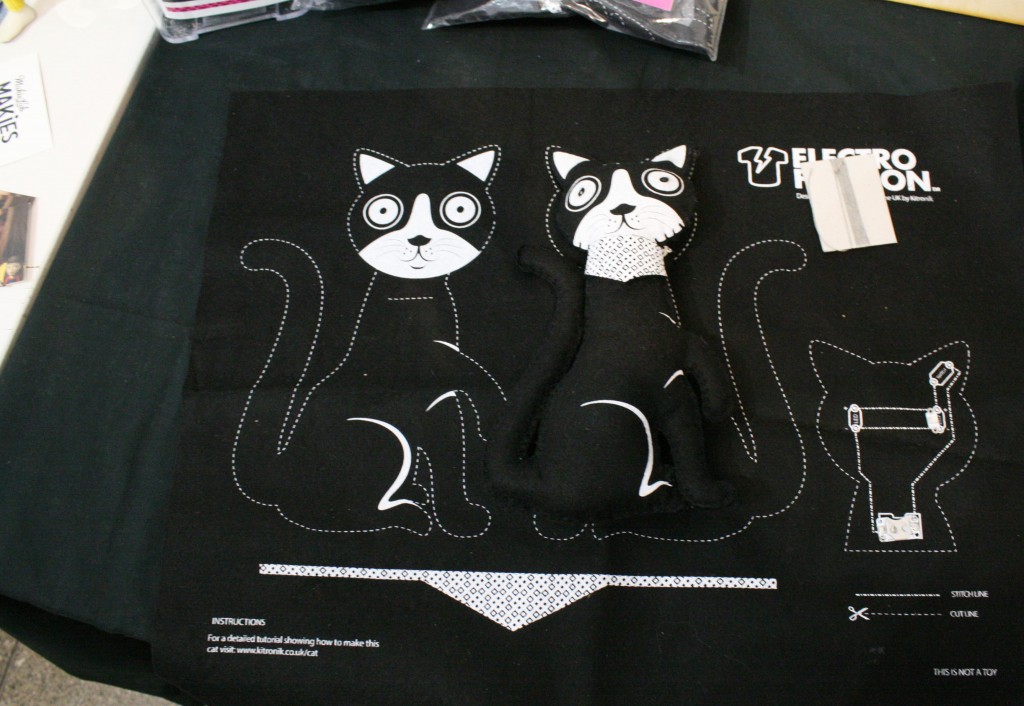 Soft circuit cat kits by Kitronik.
Berg's Little Printer.
We've also been running workshops at Tate Modern, Whitechapel Gallery and SPACE, from which you can view photographs on our Facebook photo stream. Keep your eyes peeled for more information soon on other projects and workshops we have coming up!